Staff
Our dedicated staff members are here to provide support, compassion, and information to help you through your journey of grief, and to honor your loved ones wishes.
Our Families
Our staff and families are proud to serve the Muskegon, Whitehall and surrounding communities.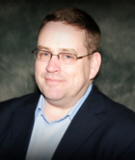 David Cummings
Licensed Michigan Funeral Director and Owner/Manager
david@shorelinememorial.com
He is a Jackson, MI native where he was a graduate of Lumen Christi Catholic High School. He then attended and graduated from Wayne State University and its Mortuary Science program. David has been in the funeral business for over twenty-five years. Prior to opening his own business, he spent ten years managing a funeral home in Muskegon and has grown to love the community. He chose to stay here with his wife Mindy and continue to serve the people of this area. During this time, he has been active in Muskegon County, including Kiwanis Club, Our Lady of Grace Catholic Church and more recently St. Paul's Episcopal Church. As a member of the White Lake Chamber of Commerce, he looks forward to getting involved more in the White Lake area. Mindy is a legal assistant and works at Westwind Construction. She, along with David, has been a very important member of our "decisions team". Mindy enjoys working with families at visitations and at funerals.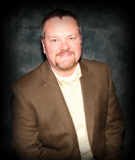 Douglas Peterson
Licensed Michigan Funeral Director and Owner/Manager
doug@shorelinememorial.com
He has lived in Muskegon County for over 40 years, graduating from Mona Shores High School, Muskegon Community College and Grand Valley State University. Most of his working years were spent right here in the community. Doug graduated from Worsham College of Mortuary Science and has been working for over thirty years as a licensed funeral director. He is a member of Forest Park Covenant Church along with his wife Sarah. Sarah is an RN and works for Affinia/Trinity Health. She helps our "decision team" and counts it a privilege when she can assist our families during visitations or funerals. Together they have raised their four very active and wonderful children.
Shoreline Memorial Services - Muskegon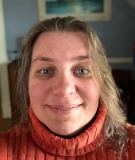 Jen Sanocki
Office Administrator
jen@shorelinememorial.com
Jen grew up in Montague and graduated from Montague High School. She and her husband Steve have three children and live in the city of Muskegon. They are members of Prince of Peace Catholic Church in North Muskegon. Steve is the principal at North Muskegon Elementary School. Jen is the president of the Nims Neighborhood Association. She enjoys hiking, kayaking and watching the Detroit Tigers. After 12 years at home with her kids, she started working at Shoreline Memorial Services in 2017 and is honored to be able to assist families in their time of need.